Summer Entertaining with Knights Bridge
---
Beachside or poolside, barbeque in the backyard or catch of the day at the lake, summer is the season for effortless entertaining. Explore our hosting guide with five fresh ideas to complement your next summertime gathering!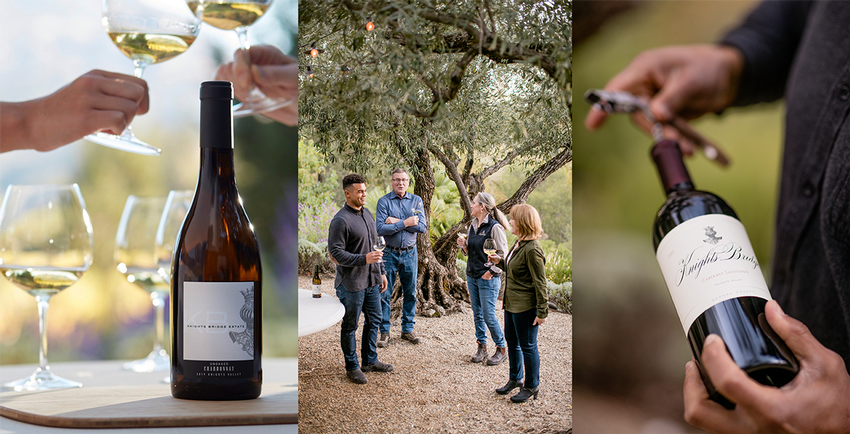 1. Design a simple buffet using fresh ingredients
Provide small bites when guests arrive if you'll be serving a meal later in the afternoon or evening. Keep the buffet simple while offering food choices to accommodate a variety of diets. An attractive buffet arrangement utilizes various dishes, shapes, and heights and can elevate your table. Small bites such as individual yogurt and berry parfaits, chopped layered salads, or sweet or savory tartlets are ideal to serve as you put out only what you need and can easily replenish from the kitchen to keep the food fresh.
---
2. Provide shaded lounge areas and plenty of sunscreen
Provide comfortable, shaded lounge areas in your outdoor living area under the awning or canopy or utilize tents and umbrellas in the yard. Offer sun hats for guests to wear along with sunscreens containing various levels of SPF—it's easy to underestimate the sun's strength midday! If you will be boating or swimming, it's nice to provide stacks of fresh towels as needed.
---
3. Curate a portable bar cart and chill your Knights Bridge wines
Have several varieties of wine available for your guests and chill the whites and Rosé for several hours before the party. If you need to stock up, consider our KB by Knights Bridge Summer Collection. Chill more wine than you think you'll need; you can always return unopened bottles to the wine fridge. Offer garnishes such as fresh garden herbs or frozen berries for spritzers or wine-based cocktails.
---
4. Create colorful foraged arrangements to decorate
Forage for colorful wild blooms and greenery and create your own seasonal arrangements of various sizes. Laura walks you through the simple step-by-step process in this video.
---
5. Take your grill game to the next level
Skip the burgers and test new recipes to try on the grill ahead of the main event. We recommend Cajun Tri-Tip Sandwiches to pair with our Linville Cabernet Sauvignon and Baby Back Ribs to enjoy with our KB by Knights Bridge Red Blend.
---
Share shots from your favorite summer soirées on our Facebook or Instagram—we love seeing how you celebrate with Knights Bridge!