April 24, 2023 | Team | Knights Bridge Winery
Deep Dive with Rafael Gonzalez, Cellar Lead
Deep Dive with Rafael Gonzalez, Cellar Lead

---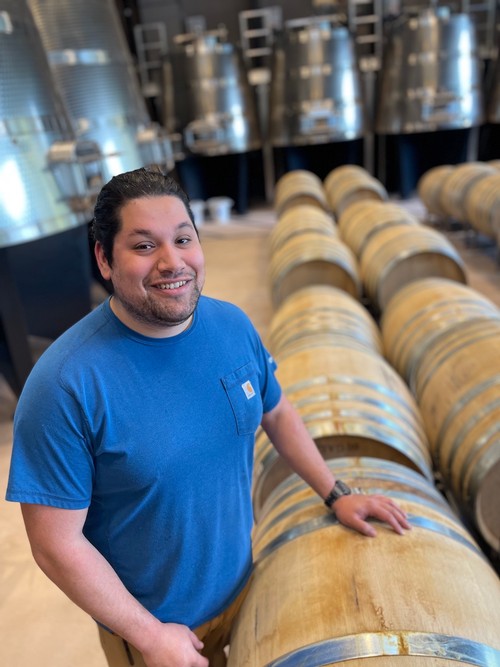 Born in Mexico, Rafa's father introduced him to the wine industry and his first bottle—California Merlot.
---
Where did you grow up?
I was born in Mexico, Churintzio in Michoacan, but came to the United States when I was about a month old. I have lived in Calistoga ever since.
What got you hooked on wine?
My father was in the wine industry, he worked as a Field Hand/Truck Driver for Beringer at their Knights Valley vineyard prior to his retirement in 2012. When I finished high school I looked to the wine industry as an opportunity to launch my career. My first wine epiphany was a $5 bottle of 2007 Stone Cellars California Merlot. My dad had a case in the back of our pantry and I opened a bottle in 2015. I remember I tasted the wine at our kitchen table, laughed and thought, "This wine has no business tasting like this!" It was the best $5 bottle of wine I've ever had.
Tell us about your career before coming to Knights Bridge.
My first job in the wine industry was working as a Logistics Coordinator for Grgich Hills Estate in Rutherford. I joined the production team at Knights Bridge in July 2022.
What is your favorite part of the Knights Bridge property?
The property is immaculate, so it's difficult to choose just one space. The entire property has a lot to offer. I love the tranquil overlook above the Cabernet in Block 14. It takes effort and a steep hike to reach the top, but once you're there, you're rewarded with the most amazing view of Knights Valley.
---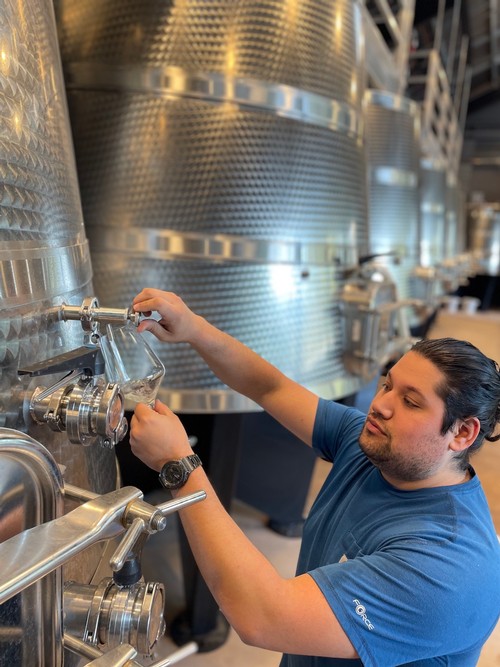 ---
From your perspective, what makes Knights Bridge unique?
What sets Knights Bridge apart is our natural connection to the vineyard. The team respects the vineyard and strives to bring out the truest expression of what the estate has to offer. Great wine begins in the vineyard, and through our sustainable and organic farming practices we craft wines with personality that echo our passion and love of the estate.
Which wine are you most excited about in 2023?
I'm excited for the Cabernet from Block 15.
How is the growing season shaping up?
The Knights Valley winter has really surprised me this year. It's been a wet winter and we had a record snow fall blanket the valley floor and cover the entire mountain range for the first time in my lifetime. The cooler temperatures pushed back budbreak a few weeks, which is nice to see because we've had warm winters over the last few years and the vines have been accustomed to budding during the last few days of March. Prior to that, March budbreak was almost unheard of, but it has been a common recurrence over the last five years. It's nice to take a step back and slow things down a little. The season is shaping up beautifully so far. The ground is saturated with water, so I don't foresee the vines being too stressed. I look forward to a continued healthy growing season.

What's happening at the winery?
This year we're receiving five new stainless-steel tanks equipped with automatic pump-over devices to help us achieve the desired extraction and maceration. We're always working to perfect our procedures and learn from previous vintages to continue making wine that best represents our estate vineyard.

Favorite drink besides wine?
A classic Old Fashioned.
---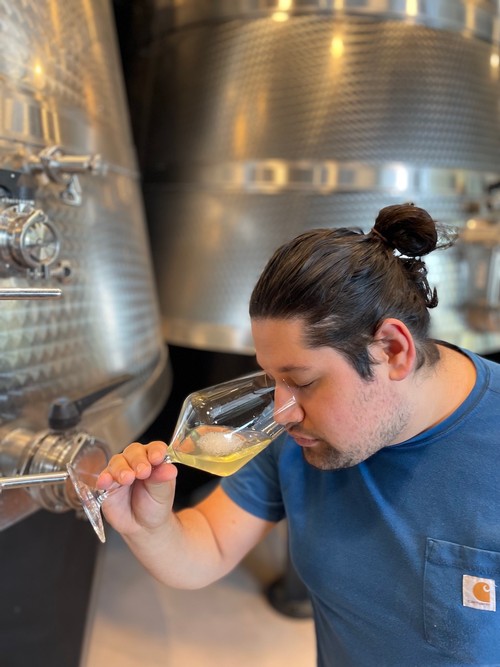 ---