April 29, 2020 | Wine & Food Pairings | Knights Bridge Winery
Crusty French Bread, Cheese, Charcuterie & Grilled Vegetable Salad
Crusty French Bread, Cheese, Charcuterie and Grilled Vegetable Salad
Knights Bridge Cabernet Sauvignon and Fairview Sauvignon Blanc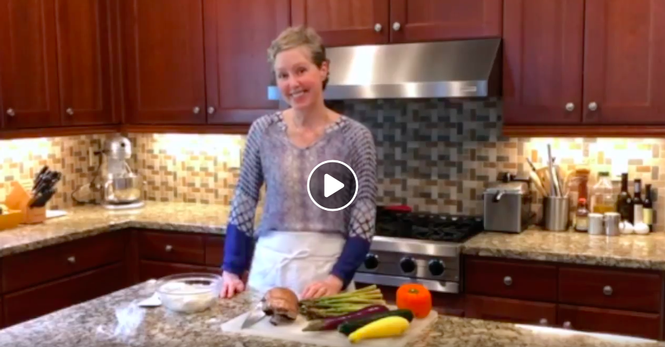 Serves: 4
Total time: 10 hours
Active time: 20 minutes
Bake time: 30 - 35 minutes
All Day Bread
1 ¼ cups cool water
1 ½ teaspoons active dry yeast
1 ½ teaspoons salt
1 ½ cups bread flour
1 ½ cups all-purpose flour
Salad
4 cups fresh baby greens
4 cups assorted vegetables, including mushrooms, zucchini, crookneck squash, asparagus, yellow sweet pepper, washed and thickly sliced
Extra Virgin Olive Oil
Balsamic vinegar
Salt and pepper to taste
Method
Combine yeast, salt, and water in a large mixing bowl or in the bowl of a stand mixer fitted with a dough hook. Let the yeast proof for about 5 minutes, until the mixture is foamy. Add flour to bowl and mix on low speed using the dough hook of your stand mixer for 2 – 3 minutes until all flour is incorporated and dough has just started to pull away from the sides of the bowl. Very lightly flour all sides of your dough (don't mix the flour in – it's just to keep the dough from sticking), place in a medium bowl, cover with plastic wrap and let rise in a cool place for 4 to 5 hours. The cool water and smaller amount of yeast creates a long, slow rise that allows this bread to develop wonderful flavor over the course of a day.
Once dough has risen, very lightly flour a clean surface, turn dough out using a sturdy spatula, and allow to rest for ten minutes. While dough is resting, prep vegetables for grilling. Once dough has rested, form it into a ball by pulling each corner of the dough in towards the center until the dough feels tight and smooth. Line a clean bowl with a tea towel and generously flour, or flour a proofing basket or a medium bowl; place dough ball into it seam-side down. Cover with a tea towel and let rise another 2 to 3 hours in a cool place.
Place an empty Dutch oven (with the lid on) in oven and heat to 450° F. Use oven mitts to pull Dutch oven out and remove lid. Carefully tip the bread dough gently out of the bowl or proofing basket into the hot Dutch oven and spray generously with water. Put oven mitts back on, place the Dutch oven lid back, and return to the hot oven. Bake bread for 20 minutes; remove lid from Dutch oven and continue baking, uncovered, for 15 minutes more.
While bread is baking, heat grill to medium and grill veggies on both sides, place on pan, and lightly salt. While bread is cooling, arrange cheeses, charcuterie and accompaniments on board. Just before serving, toss salad greens with Extra Virgin Olive Oil and drizzle of Balsamic vinegar. Arrange grilled vegetables on the salad and season with salt and pepper. Slice bread and serve immediately alongside salad, cheese and charcuterie, paired with a glass of Knights Bridge Cabernet Sauvignon or Fairview Sauvignon Blanc.