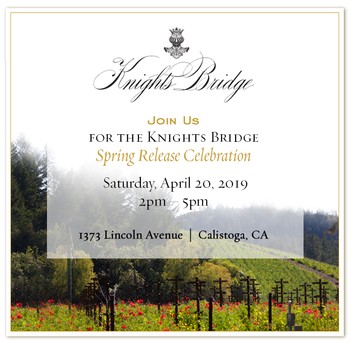 2019 Calistoga Spring Release Celebration
Join us for an afternoon celebration of the release of our 2017 white wines; East Block Chardonnay, West Block Chardonnay, Pont de Chevalier Sauvignon Blanc and Pont de Chevalier Chardonnay. Some of our very best recent Cabernet Sauvignons will be served as well.
Featuring luxurious and decadent small bites served in the historic Calistoga National Bank building. Two tickets are included for each advance purchase of a case of our current releases.