Douglas Danielak
Director of Winemaking
---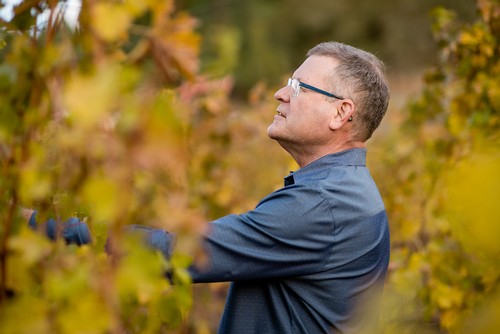 In 1988 Douglas Danielak began crafting wines for some of the most admired wineries in Sonoma and Napa counties, and in 2006 joined our founding winemaking team. During those early years, he spent time mapping the unique aspects of the vineyard, and has been the driving force behind new plantings and cutting-edge clonal material, as well as our move to organic farming practices.
After graduating from Michigan State University with a degree in French International Relations, Douglas later earned a second BS in Viticulture and Enology from U.C. Davis. He also attended the Lycee Agricole et Viticole de Beaune in Burgundy. During his time in France, Douglas worked at Le Serbet gaining in-depth knowledge of barrels from renowned cooperages Francois Freres and Taransaud.
During more than 30 years of winemaking, Douglas has repeatedly received both critical praise and high scores. Most recently, Wine Spectator magazine named Douglas a Winemaker to Watch.