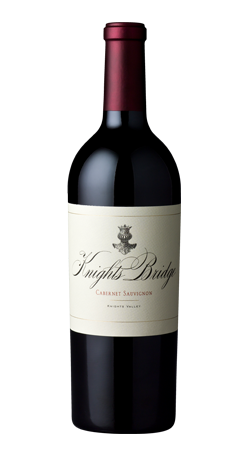 2011 Knights Bridge Cabernet Sauvignon Knights Valley
A nose of fresh-picked blackberry, English lavender, cocoa and spice lead to a full, layered palate of smoky black cherry, blackberry compote, plowed earth, and dark chocolate. The tannins bolster and carry the dark sweet fruit and spice long through the finish.
Rocky volcanic soils characterize our mountain-side vineyard located on the southern boundary of the stunning Knights Valley AVA. Our Cabernet Sauvignon is grown on a hillside block that enjoys bountiful sunshine and long, warm days interposed by early morning fog and cool late afternoon breezes.
Consider this wine's dark, smoky character when pairing it with food. Muscovy Duck, lightly smoked with Darjeeling Tea and served with blackberry compote, is a stunning match.
Wine Specs
Varietal
Cabernet Sauvignon