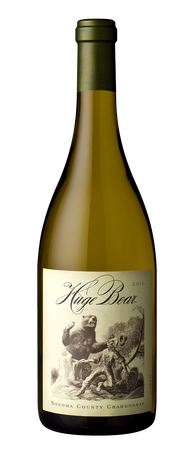 2014 Huge Bear Chardonnay Sonoma County
Aromatic notes of Meyer lemon, sweet cream and marzipan leap from the glass. On the palate, vanilla and citrus zest strike a balance and lead to a lingering finish.
This is a bright, yet full flavored wine that will compliment bold flavors. Suggested pairings include a traditional herb-roasted chicken and grilled vegetables, pork loin in a Dijon mustard cream sauce, or as an accompaniment to cheeses and charcuterie for a picnic.